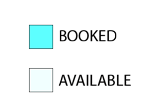 To book…
Changeover day is flexible, preferable on Friday or Saturday, with guests asked to vacate the property no later than 10:30am and arrive no sooner than 3.00pm.
A minimum three nights' stay is required.
Please click on the start date and the end date you require, fill in the form below and click continue.
For booking info and price list click button or scroll down.
PRICES 2019
Week
Weekend
Midweek
Additional
7 Nights
3 Nights
3 Nights
Nights
incl. Fri & Sat night
Tues Wed Thurs
Jan -Feb
£625
£365
£345
£95
March -April
£645
£395
£350
£100
May –June
£675
£425
£355
£115
Jul – Aug
£695
£430
£395
£115
Sept* – Oct
£665
£395
£395
£115
Nov – Dec
£645
£375
£365
£100
Easter
£695
N/A
N/A
N/A
Christmas Week
£785
P.O.A.
Christmas Week
Christmas Week
New Year Week
£730
450
£360
NEW YEAR
*Burghley Horse Trials Week Sept 2019 - £745
Booking notes:
Length of stay
A minimum booking of 3 night's is required.
Payments
A deposit of £100.00 is asked for to secure a booking.
Full payment is required 6 weeks prior to arrival.
Dogs are very welcome, we do however have to make a charge of £40.00 per dog, per stay.
Check in/out
The House will be ready to receive guests from 3.00pm onwards on the date of arrival. Guest are asked to vacate the property no later than 10.30am.
We operate a Key Safe system for guest's arrivals, or a 'meet and greet', can be arranged if required, at a pre arranged time.
Enjoy the beauty of Rutland from The Corner House, Uppingham